SALES TRAINING  | Account Management Process
Create a long-term roadmap for your most strategic accounts.
Account Management Process
Prove your organization's value to your customers.
The Account Management Process focuses on planning for and managing relationships within strategic accounts. Using STP Sheet analysis and strategy, STP teaches organizations how to build actionable account management plans that ensure success for both sellers and their customers.
The STP initiative covers three key stages of account management: data gathering, strategy sessions and execution. By adhering to this proven process, STP enables sales organizations to positively impact everything from customer perception to cross-team collaboration.
Benefits of STP Account Management Training
Look to the Future
Strategic account management creates a shared vision for the future, resulting in multi-year, mutually-beneficial account growth.
Clearly Organize Accounts
We help you identify and segment overwhelming accounts into easier-to-manage divisions, aligning your internal strengths with your customer's needs.
Protect Accounts
Miller Heiman Group gives you the tools to protect strategic accounts from communication breakdowns and competitive threats.
Solidify Customer Relationships
Our training on how to manage big accounts helps you develop robust relationships with key players within strategic accounts, increasing reach, retention and growth.
Unlock Potential Account Growth!
Join Us on Youtube: STP Pakistan.

Like us on Face Book Page: Sales Traing Program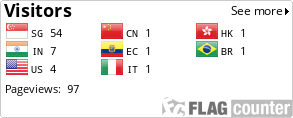 Please, Continue Home page