Online Shopping Mall   | Automotive Products For Your Car
"You can always find something you want."
FREE Bonus - Comes with 3 additional filters! It Pays to be Made in the USA! This machine carries a Five Year Limited* Warranty. The Five Year Warranty includes the dryer unit and the motor. There is also a One Year Warranty* on Parts, Switches, and Cords.
Do you want to take car drying to the next level? Try the Air Force Master Blaster Revolution with 30 foot hose. How would you like to be able to hang your Master Blaster Revolution by the overhead door of your garage and just walk around your car with a 30 foot hose? You'll get the same power of the Master Blaster Revolution with the convenience of a super long and durable hose. It's one of our best-selling car dryers!
The Air Force Master Blaster Car Dryer uses warm, dry, filtered air that provides a safe drying experience without the chance of scratching expensive paint and chrome finishes. The touch less drying process won't cause scratches, streaks and spots left by towels and chamois, and can be used to dry all parts of your vehicle including its engine, panel gaps and other hard-to-reach locations.
The front-end swivel wheels allow for added mobility. And when you're done drying your car, the Master Blaster Revolution will easily hang on the wall of your garage with the mounting bracket. The hose hanger is makes storing the hose a cinch, too.
| | |
| --- | --- |
| | |
For more products range "Arts, Craft & Sewin" Click the page number below;
Join Us on Youtube: STP Pakistan.

Like us on Face Book Page: Sales Traing Program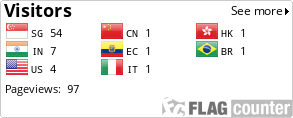 Please, Continue Home page