SALES TRAINING  | Digital Learning
Collaborative, applied experiences that integrate all forms of online learning and reinforcement.
Digital Learning
Learning tools that meet the needs of your entire organization.
STP online learning solutions help sales and service organizations use modern learning tools to build, reinforce and sustain sales skills. Our digital learning programs – whether Integrated Learning Experience, hosted on Dee Jhons Media platform or managed on your own learning system – feature an intuitive, professional user experience that combine the best aspects of classroom teaching with the efficiency of online learning.
Versatile and easily accessible, our digital training can be used anytime, anywhere on electronic and mobile devices. Additionally, our mobile reinforcement apps offer a series of reinforcement training modules to aid long-term learning and information retrieval. This maximizes your learning investment, ensuring sales and service teams regularly apply their learnings in the field.
Benefits of Digital Learning
Team Collaboration
Users can collaborate with company peers and mentors using social tools to improve program retention.
Global Accessibility
Our digital learning platform is accessible for your entire sales and service team no matter where in the world they're located, making it ideal for global training initiatives.
Convenient Learning Options
Reduce time spent out of the field with online options designed for on-the-go sellers.
Interactive Interface
We offer service and sales training modules with social, gamification and applied learning capabilities for a more engaging learning experience.
Learning Never Ends. Get Started Today.!
Join Us on Youtube: STP Pakistan.

Like us on Face Book Page: Sales Traing Program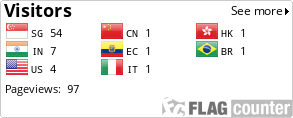 Please, Continue Home page