News Headlines Detail
Due to this innovation in the construction sector, investors have shown significant interest in the projects of Samana developers. Despite the Corona epidemic, public interest in Samana Developers' construction projects has not diminished and we are continuing our construction activities at full speed.
Elaborating on his plans in Pakistan, Imran Farooq said that our aim is to provide Pakistan with a complete standard residential community of modern quality, therefore we preferred to buy several large plots instead of one plot so that all the facilities of a standard residential community are one. Can be provided on the spot. We are aware that Emirates Developers, a Pakistan-based real estate company jointly owned by the two groups, is introducing all five-star quality features in its plans. Speaking on the occasion, Emad Haq, Deputy Chairman, H&S Real Estate, expressed the belief that there is a strong match in the business thinking of Samana Developers and H&S, both real estate companies, using their vast international experience. Provide excellent housing facilities to Pakistanis
Emad Haq said that Emeritus Resort would be the first of its kind in Pakistan to be built on the expressway near Islamabad and Murree, full of greenery and scenery. He said that Emirates Developers would launch its construction project next year, the technical and financial details of which would be announced during a press conference in Islamabad in January. He said that the plans of Emirates Developers would be in line with modern housing facilities and world class standards.
The residential plans will include one-, two- and three-bedroom apartments and penthouses with all facilities including concierge services, round-the-clock security, ambulance service, limousine, on-demand services including chef, nanny, driver, Includes fine dining, rooftop restaurant, basketball and volleyball court, rock climbing, and children's playground.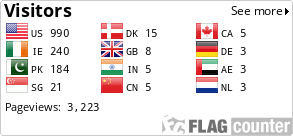 Tags
#topratednews #worldnews #trendingnews #topstories #topserachongoole #BBCNews #CNNNews #USANews #UKNews #FootbalNews #ChinaNews #CovidNews #AmazingNews #todaystrendingnews #LatestPakistanNews #CricketUpdate #politicalnews #healthnews #dubai #realestate #samanadevelopers #h&srealestate #investmentinpakistan #highrisebuildings #dubaihousingprojectsinpakistan
Today's Hot Update.
https://youtu.be/kiFcpaiePy8
website: http://www.lifetvonline.net
Blog: https://boostpk.blogspot.com/
Reddit: https://www.reddit.com/user/Deejhons786
Facebook: https://web.facebook.com/nadeem.chaudhary.9634
Instagram: https://www.instagram.com/nadeem_mehboob_786/
Linkedin:
https://www.linkedin.com/in/ch-nadeem-86111944/
Twitter: https://twitter.com/deejhonsmedia
Pinterest: https://www.pinterest.com/mnagojra786/
Other Projects: