Sales Training  | Negotiation Skills
Take a customer-centric approach to negotiations that leads to win-win outcomes.
Negociation Skills
Negotiate Your Way to Better Outcomes.
Effective negotiation is an elusive, but vital skill in sales organizations. STP Negotiation Skills training helps sellers gain buyer commitment without sacrificing trust. By acknowledging buyer interests throughout the sales cycle, sellers will use their negotiation training to reach agreements that satisfy all parties.
This is a comprehensive sales negotiations training course that results in more profitable sales and accelerated sales cycles. With Negotiation Skills from STP, sellers can guide the negotiation of complex sales or contracts without succumbing to discount pressures — while still offering valuable solutions to customers.
Benefits of Sales Negotiation Skills Training
Recognize and Counter Customer Negotiation Tactics
You'll identify and respond to customer negotiation tactics, allowing you to regain control of the room and guide the deal in the right direction.
Avoid Damaged Client Relationships
Avoid difficult negotiations, moving through positive processes that preserve client relationships for future business opportunities
Solidify Solution Pricing
The price of your solutions or services shouldn't remain a mystery. Sellers will learn how to nail down pricing with customers well before the deal closes.
Open the Door to Future Sales Opportunities
The first negotiation with customers can reveal a lot about future company goals and needs. After a successful round of negotiation, you're in a prime position for future sales opportunities.
Negotiate Your Way to Success!
Join Us on Youtube: STP Pakistan.

Like us on Face Book Page: Sales Traing Program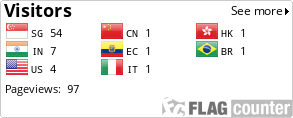 Please, Continue Home page