News Headlines Detail
Pakistan and Russia have agreed on a 'discussion draft' and pledged to sign a shareholders' agreement.
Pakistan and Russia agree on 'discussion draft' of shareholders 'agreement for Special Purpose Company (SPC) for construction of' Pakistan Stream 'gas pipeline project and signing of shareholders' agreement by February 15, 2022. Has shown determination. Russia has also agreed to allow import of grain and rice from Pakistan on the basis of technical information and guarantee provided by the Pakistani delegation led by Federal Minister for Economic Affairs Omar Ayub Khan.
To establish legal basis for the development of customs cooperation between Pakistan and Russia, the two sides agreed to continue joint work aimed at signing an agreement on cooperation and mutual assistance in customs matters, the parties said. Agreed to promote cooperation in the sector. The two sides also agreed to develop various forms of scientific movement, hold various educational programs, research projects, special international exhibitions, conferences and seminars. The two sides finalized the draft International Road Transport Agreement between the two countries. Agreed to shape.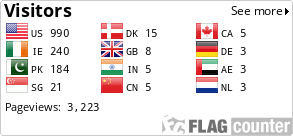 Tags
#topratednews #worldnews #trendingnews #topstories #topserachongoole #BBCNews #CNNNews #USANews #UKNews #FootbalNews #ChinaNews #CovidNews #AmazingNews #todaystrendingnews #LatestPakistanNews #CricketUpdate #politicalnews #healthnews #pak-russia #gaspipeline #discussiondraft #lifetvonlie #businessnews #trendingnews
Today's Hot Update.
https://youtu.be/kiFcpaiePy8
website: http://www.lifetvonline.net
Blog: https://boostpk.blogspot.com/
Reddit: https://www.reddit.com/user/Deejhons786
Facebook: https://web.facebook.com/nadeem.chaudhary.9634
Instagram: https://www.instagram.com/nadeem_mehboob_786/
Linkedin:
https://www.linkedin.com/in/ch-nadeem-86111944/
Twitter: https://twitter.com/deejhonsmedia
Pinterest: https://www.pinterest.com/mnagojra786/
Other Projects: