News Detail
Pakistan and China have agreed on business-to-business program and other issues. Minister of State and Chairman of the Board of Investment (BOI) Muhammad Azfar Ahsan called on the Chinese Ambassador to Pakistan Nong Rong who came for a meeting and assured full cooperation regarding Chinese investment in Pakistan.
It is time to focus on promoting Pakistan's access to global markets, which in the first phase will increase contacts to attract investors and in the second phase will attract them to invest in Pakistan.
The meeting discussed the promotion of Chinese investment and industrial cooperation in Pakistan. The Chinese Ambassador congratulated Azfar Ahsan on his appointment.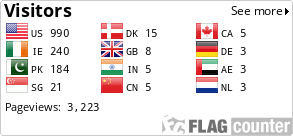 Tags
#topratednews #worldnews #trendingnews #topstories #topserachongoole #BBCNews #CNNNews #USANews #UKNews #FootbalNews #ChinaNews #CovidNews #AmazingNews #todaystrendingnews #LatestPakistanNews #CricketUpdate #politicalnews #healthnews, #Pakistan #China #businesstobusiness #hotupdate #trendingnews #investment #cpecPakistan
Today's Hot Update.
https://youtu.be/kiFcpaiePy8
website: http://www.lifetvonline.net
Blog: https://boostpk.blogspot.com/
Reddit: https://www.reddit.com/user/Deejhons786
Facebook: https://web.facebook.com/nadeem.chaudhary.9634
Instagram: https://www.instagram.com/nadeem_mehboob_786/
Linkedin:
https://www.linkedin.com/in/ch-nadeem-86111944/
Twitter: https://twitter.com/deejhonsmedia
Pinterest: https://www.pinterest.com/mnagojra786/
Other Projects: