News Headlines Detail
The recent rise in petroleum products has led to a new wave of inflation in the twin cities and pushed up the prices of food items, goods and public transport fares.
The recent rise in petroleum products has triggered a new tsunami of inflation in Rawalpindi Islamabad's Grain Market, Fruit Market, Vegetable Market, Chicken Market and Fish Market. Prices of milk curd, ghee, flour, rice, pulses, meat and poultry have gone up.
Along with the increase in petroleum products, freight and public transport fares have also been increased. In addition to metro buses in the twin cities, taxi, rickshaw, cab, Suzuki and wagon fares have been increased stop-to-stop, making low-income citizens They are suffering from severe anxiety.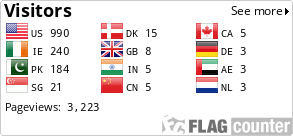 Tags
#topratednews #worldnews #trendingnews #topstories #topserachongoole #BBCNews #CNNNews #USANews #UKNews #FootbalNews #ChinaNews #CovidNews #AmazingNews #todaystrendingnews #LatestPakistanNews #CricketUpdate #politicalnews #healthnews
Today's Hot Update.
https://youtu.be/kiFcpaiePy8
website: http://www.lifetvonline.net
Blog: https://boostpk.blogspot.com/
Reddit: https://www.reddit.com/user/Deejhons786
Facebook: https://web.facebook.com/nadeem.chaudhary.9634
Instagram: https://www.instagram.com/nadeem_mehboob_786/
Linkedin:
https://www.linkedin.com/in/ch-nadeem-86111944/
Twitter: https://twitter.com/deejhonsmedia
Pinterest: https://www.pinterest.com/mnagojra786/
Other Projects: