News Headlines Detail
T20 World Cup Latest Update.
Muhammad Rizwan and Shoaib have fully recovered before the semi-final against Australia. The national cricket team will take on Australia in the second semi-final of the T20 World Cup today. Both of them did not even participate in the practice session.
Sources said that wicketkeeper-batsman Mohammad Rizwan and all-rounder Shoaib Malik have lost their fever after which both will participate in the match against Australia. On the other hand, the PCB said that the medical panel will review Muhammad Rizwan and Shoaib Malik and both will have a fitness test before the match.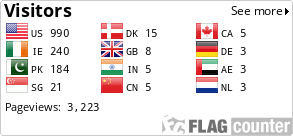 Tags
#topratednews #worldnews #trendingnews #topstories #topserachongoole #BBCNews #CNNNews #USANews #UKNews #FootbalNews #ChinaNews #CovidNews #AmazingNews #todaystrendingnews #LatestPakistanNews #CricketUpdate #politicalnews #healthnews
Today's Hot Update.
https://youtu.be/kiFcpaiePy8
website: http://www.lifetvonline.net
Blog: https://boostpk.blogspot.com/
Reddit: https://www.reddit.com/user/Deejhons786
Facebook: https://web.facebook.com/nadeem.chaudhary.9634
Instagram: https://www.instagram.com/nadeem_mehboob_786/
Linkedin:
https://www.linkedin.com/in/ch-nadeem-86111944/
Twitter: https://twitter.com/deejhonsmedia
Pinterest: https://www.pinterest.com/mnagojra786/
Other Projects: