SALES TRAINING  | Sales Consulting
Sales consulting services that solve your biggest challenges.
Sales Consulting
Build an organization ready to take on industry disruption.
STP builds world-class sales and service organizations, preparing them to take on the evolving marketplace. Carefully aligning people, processes and technology at globally recognized companies, our sales consulting experts provide the strategies and tools you need to ensure you have the right people in the right roles, following the right processes.
With more than 20 years of sales consulting experience and nuanced industry knowledge, we drive change in compensation and territory alignment, sales process improvement and talent optimization. STP is uniquely qualified to transform your sales and service organization from the ground up – because we know what works.
1-Sales Compensation Design
Tightly align pay and performance to drive company sales objectives.
2-Sales Organization Diagnostic
Benchmark and redesign your sales system and organization for accelerated performance.
3-Sales Process Improvement
Benchmark, design and implement a process to improve organization-wide sales performance.
4-Sales Talent Strategy & Assessment
Build a holistic sales talent strategy.
5-Sales Territory Alignment
Assess and assign current sales territories and coverage, optimizing sales performance.
Improve Sales Processes to Improve Sales Impact!
Join Us on Youtube: STP Pakistan.

Like us on Face Book Page: Sales Traing Program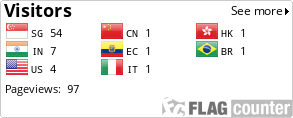 Please, Continue Home page