Sales Training  | Strategic Selling
Win complex deals with a scalable, insights-driven approach to opportunity management.
Strategic Selling
A trusted sales process to meet the changing expectations of the modern buyer.
Strategic Selling with Perspective is considered the leading sales training program by Fortune 1000 companies around the world. We give your sellers the process and tools they need to conduct a strategic analysis for an account with multiple decision makers. By addressing customers' business needs and personal motives, sellers uncover essential information and their reasons for buying.
Going a step beyond standard sales training programs, STP Pakistan combines methodology and technology in Strategic Selling with Perspective. Through this program, sellers earn the right to engage with buyers earlier and more often in the sales cycle, leading to more win-win deals.
Benefits of Strategic Selling with Perspective
Simplify the Complex Sale
Breaking down complex sales into understandable components, Strategic Selling with Perspective provides a roadmap to quickly win more deals.
Consistent and Repeatable Sales Approach
Sales teams learn to speak the same language and follow the same process across your organization, resulting in a consistent, repeatable and scalable approach.
Backed by Technology
Our new sales analytics platform, Scout by STP Pakistan  uses data and analytics to support the methodology of Strategic Selling with Perspective.
Iconic Blue Sheets
Our classic Blue Sheet -- now updated to include Perspective -- helps sellers identify their position with customers and determine the next action they should take.
Develop the Sales Strategy to Move the Deal!
Join Us on Youtube: STP Pakistan.

Like us on Face Book Page: Sales Traing Program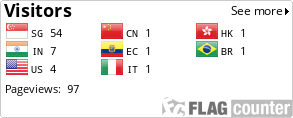 Please, Continue Home page