SALES TRAINING  | Unlock The Wealth Triangle
The Wealth Triangle is a concept and philosophy.
Wealth Triangle Training
How waelth can be gained through STP Program.
The Wealth Triangle acknowledges that everyone is at a different point in their wealth journey – and gives them the clarity they need to move forward.
Though success is never overnight, it can be achieved faster when we have clarity and apply the appropriate strategies.
There are three stages to the Wealth Triangle:
Power
In the Power stage, the individual has not yet acquired their High-Income Skill - a skill that does not depend on industry which can make you Rs: 1 million a month.The main focus will be acquiring a High-Income Skill and gaining financial confidence.
Profit
After the individual has acquired a High-Income Skill, the next step is to scale their High-Income Skill.In this stage, the main focus will be to effectively leverage other people's time, money, and resources.
Possibility
When an individual has progressed through the Power and Profit stage, the next stage they enter is the Possibility stage.In this stage, the main focus is to invest in High Return Investments - investments that can predictably produce a 10% ROI every year.
Learning Never Ends. Get Started Today.!
Join Us on Youtube: STP Pakistan.

Like us on Face Book Page: Sales Traing Program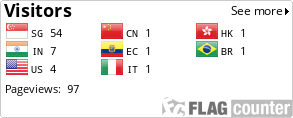 Please, Continue Home page