News Detail
Leading venture capital firm 500 Global, spread across more than 70 countries, has expressed interest in providing financial and technical support to Pakistan's new start-ups and technology companies to move forward.
According to the SECP, a delegation of Venture Capital Firm , which manages assets worth trillions of dollars, is on a visit to Pakistan led by Courtney Powell, the company's managing partner and chief executive. Amr Hashmi, Chairman, Specialized Technology Zones Authority, invited Global 500 Venture Capital to visit Pakistan during Dubai Expo 2020.
At the invitation of the Special Technology Zone Authority, the firm is meeting with rapidly growing startups, information technology companies, private and public sector companies in Pakistan. In these meetings, Pakistani companies briefed the Global Venture Capital Firm on joint investment opportunities.
The delegation of Venture Capital Firm appreciated the opportunities for providing funds for the development of Pakistan's technology sector and start-ups and expressed interest in joint ventures with local companies. The delegation also appreciated the ten-year tax concessions offered in special technology zones.
On the occasion, Chairman Special Technology Zones Authority Amar Hashmi briefed the delegation on the facilities provided by the government in the technology zones, tax concessions and provision of various subsidies.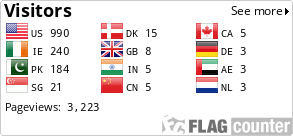 Tags
#topratednews #worldnews #trendingnews #topstories #topserachongoole #BBCNews #CNNNews #USANews #UKNews #FootbalNews #ChinaNews #CovidNews #AmazingNews #todaystrendingnews #LatestPakistanNews #CricketUpdate #politicalnews #healthnews
Today's Hot Update.
https://youtu.be/kiFcpaiePy8
website: http://www.lifetvonline.net
Blog: https://boostpk.blogspot.com/
Reddit: https://www.reddit.com/user/Deejhons786
Facebook: https://web.facebook.com/nadeem.chaudhary.9634
Instagram: https://www.instagram.com/nadeem_mehboob_786/
Linkedin:
https://www.linkedin.com/in/ch-nadeem-86111944/
Twitter: https://twitter.com/deejhonsmedia
Pinterest: https://www.pinterest.com/mnagojra786/
Other Projects: