About  | Personal Development Training Program
Learn practical tools that you can use in real-life situations.
You are the most influential person in your life
Personal development is a lifelong process. It is a way for people to assess their skills and qualities, consider their aims in life and set goals in order to realise and maximise their potential.This page helps you to identify the skills you need to set life goals which can enhance your employability prospects, raise your confidence, and lead to a more fulfilling, higher quality life. Plan to make relevant, positive and effective life choices and decisions for your future to enable personal empowerment.Although early life development and early formative experiences within the family, at school, etc. can help to shape us as adults, personal development should not stop later in life.This page contains information and advice that is designed to help you to think about your personal development and ways in which you can work towards goals and your full potential.
Personal development training will help you get the best from yourself and others
Learn about the Magic of Thinking Big: How to set and achieve worthwhile,
valuable goals, Improve your communication skills; be more specific
persuasive and inspiring,Manage your time. Prioritise your work. Make more progress with less effort
Handle difficult people and conflict situations with more skill and confidence
Master your own emotions. Gain greater self-awareness. Develop more Emotional Intelligence and Inspire others to become more optimistic. Help them to become more productive.
Top 8 Key Benefits of Personal Development Training Program.
1-Motivation.

There is a famous saying that where there is will there is a way

2-Improved Focus.

With personal development, it comes improved focus and effectiveness.

3-Empowerment.

One of the most important and key benefit of personal development is claiming back to your personal empowerment.
Relationships.

4-Positive Attitude.

Attitude is everything in life. We admire and celebrate people who walked through the most obnoxious episodes in life and history with attitude and flair. Your attitude towards life and your whole belief system makes all the difference between success and failure, fulfillment and losing oneself, empowerment and helplessness, happiness and deep anxiety.  The same event or situation can be one of these extremes depending on your attitude and beliefs.

5-Discovering your Life Purpose

Imagine knowing very clearly what you are here to do and what it is you need to do to achieve your highest potential and live your talents.

6-Goal-setting

Everyone understands that we need to set goals – whether practical day-to-day goals or ones with a higher long-term purpose. What people often get wrong is how to set those goals. You can either aim too high or too low, too hard or too loosely….but effective goal-setting requires the right amount of focus and energy.
7-Happiness
Everyone desires and deserves to be happy. It is our natural birthright. I believe happiness is the way we relate to life and give it meaning and comes from a general attitude, or rather, a set of attitudes towards it.
8-Relationships
Although relationships obviously involve other people they are still an integral part in the personal development world. Why? Because relationships can form the foundation for a healthier, balanced life. Our own attitudes and energies are also reflected back into our relationships so it is a two-way thing. Maintaining healthy relationships can restore balance and give happiness in our personal life while at the same time our own efforts in personal development cascades into our relationship with others. This forms a virtuous circle.
Wisdom Times is a great personal development resource. Start on your personal development journey here.!
Join Us on Youtube: STP Pakistan.

Like us on Face Book Page: Sales Traing Program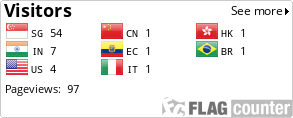 Please, Continue Home page