Sales Training  | Selling Conversations
Selling training course helps you lead compelling sales conversations with key decision makers.
Selling Conversations
Selling training to overcome customer indifference.
STP Selling Conversations is a Selling sales training program that teaches B2B selling best practices to help sellers master the art of customer conversations. Designed to help sales professionals at all levels, Selling Conversations includes immersive exercises and activities that help participants acquire the skills they need to own the dialogue.
From solving buyer-seller alignment issues to creating competitive differentiation, this Selling training course helps sales and service organizations conduct useful meetings that lead to pipeline growth, better funnel management and increased customer retention.
Benefits of Selling Coversation Sales Training Courses
Uncover Buyer Urgency
Tailor conversations to expose buyer pain points, igniting a sense of urgency that causes customers to take action.
Increase the Value of the Sale
Explore unrecognized needs, developing customer buy-in to highlight and grow the value of your solutions.
Tackle Buyer Skepticism
Hone the skills you need to address and overcome buyers' hesitations or concerns during the sales process.
Accelerate the Sales Cycle
By encouraging customers to actively engage in each stage of the sale, you'll mitigate lengthy sales cycles.
Put a New Trend on Your Sales Conversations!
Join Us on Youtube: STP Pakistan.

Like us on Face Book Page: Sales Traing Program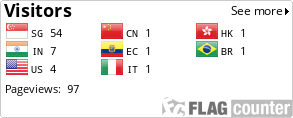 Please, Continue Home page